We're Collecting Turkeys!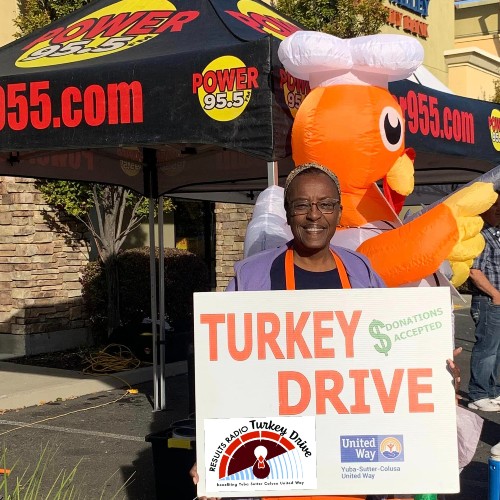 The 17th Annual Results Radio Turkey benefiting the Yuba Sutter Colusa United Way is under way!
We're collecting turkeys, hams and monetary donations that will stay in our community and go to those in need this Thanksgiving!
Special thanks to Grocery Outlet and Stand By Medical Services for transportation and storage of the turkeys. 
Here's where you can donate:
Monday 11-6  Bridge Coffee Company in Yuba City 3-6p
Tuesday 11-7 Tri Counties Community Center in Marysville  3-6pm
Wednesday 11-8 River Valley Community Bank in Yuba City 2-5pm
Friday 11-10 New Earth Market in Yuba City 3-6pm
Saturday 11-11   Hoblit Chevrolet in Colusa from 1-4pm
For more donation stops, dates, and locations visit YSTurkeyDrive.com